If you or anyone close to you suffer from substance addiction, you must act fast! At Maui Recovery, we advise you not to take the problem lightly! At times when isolating and depression can set in, come to our addiction treatment center on the beautiful island of Maui for an in-depth investigation!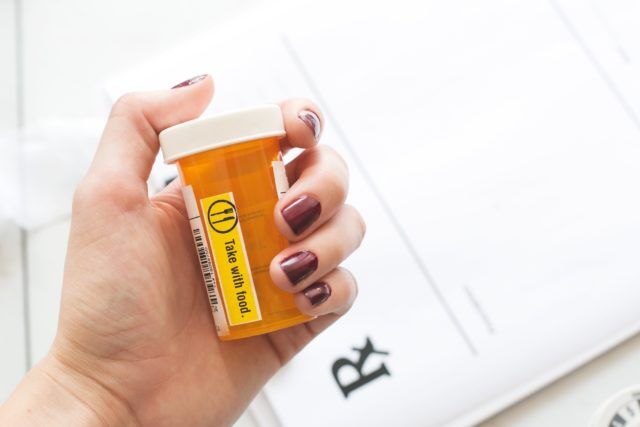 What to do in case of drug addiction?
If you have fallen victim to drug addiction, or you know someone who has, joining a high-end rehab treatment is your only chance of recovery. Both drug addiction and alcoholism are mental illnesses, progressive and potentially deadly in nature. And both deliver a wide variety of symptoms and long-term physiological consequences. The rehab treatment is the only chance you've got to start life anew.
The most important step, however, is accepting the problem in the first place. Most victims of addiction will display a defensive behavior, shielding themselves from everybody else. You may need therapeutic support and counseling just to be able to prepare yourself mentally and emotionally for the treatment.
To ensure the success of the rehab, there are several things you can't skip:
Joining a detox program if your condition requires it (we can help you find proper detox services)
Follow an IOP or an outpatient rehab program
Slowly change your lifestyle accordingly (better nutrition, physical workouts, new hobbies, upgraded moral values)
Transform the way you look at life
Set life goals and harness all your energy to pursue them over the years, etc.
What are the dangers of drugs?
When abused regularly, drugs will inflict drastic physiological damages, specifically mental disorders, and behavioral issues. Long-term, the consequences are even more devastating. As you will become addicted, your entire world will change around you. Victims of drug addiction end up having family problems, lose their friends, their jobs, and eventually clash with the law, with life-changing repercussions. Unless addiction doesn't kill them first.
We now know that substance addiction is a disorder, which means the only way to treat it is by joining the rehab. We advise against resorting to self-treatments. This is a progressive disease, and the treatment is complex and volatile; there is always a risk of complications. People who resort to self-detox end up aggravating their condition, as they lack the resources and the knowledge to ensure the safety of the procedure.
Leave it to our experts to perform the detox and walk you through the recovery process! It is a decision that could change your life today.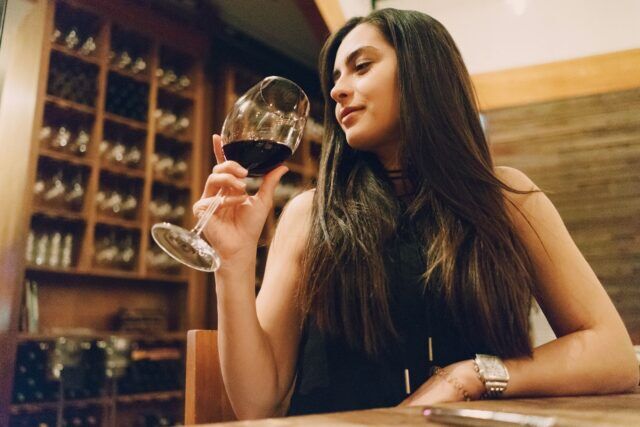 What is alcoholic addiction?
Alcoholism is a progressive disease with severe consequences over time. It has no single cause, as experts have identified multiple factors coming into play, including genetic inheritance, social behavior, race, and socioeconomic status. But what's truly frightening about alcoholism is its deceiving nature.
People consume alcohol as a means of social interactions and relaxation. It is legal, and it is available to all adults, of all walks of life. Since it's so widespread and heavily consumed around the globe, people don't take it seriously. Regular alcohol abuse will degenerate into full-blown addiction before the victim even realizes the danger. By the time they realize the truth, the illness may already have reached advanced stages.
We consider alcoholism to be one of the most dangerous disorders in the world, capable of destroying many innocent lives along the way. What makes substance addiction, in general, so despicable is the fact that it harms both the addicts and their friends, families, and everyone close to them. This is why the rehab treatment is a necessity.
Treatment for alcohol problems
The most effective way of treating addiction is by joining a professional rehab program, at our state-of-the-art facility. It is vital to mention the importance of time management here. The sooner you begin the treatment, the smoother the rehab process will be and the faster the recovery.
Our alcohol rehab in Maui functions based on a holistic principle. Every person is different than the next, and the treatment must convey this fact for maximum effects. We treat everybody differently, approaching each patient's case with the utmost respect and involvement. To ensure the success of the rehab program, we offer an extensive form of treatment at a scale that few other rehab facilities can provide.
Our rehab strategy relies on:
Personalized clinical detox
Therapeutic programs
Emotional healing
Family support
Long-term recovery and aftercare
Lifestyle improvements
Personal development, etc.
Effective addiction treatment
The best rehab treatment is the one that promotes change as a vital part of the recovery process. Going through the detox will do nothing for you long-term. To avoid relapsing and returning to your old habits, you need to embrace a life of change and improvement. Our drug treatment in Maui relies on several life-defining concepts like:
Dual-diagnosis support
Emotional trauma healing
Life advice and personal development
Aftercare and relapse prevention
Lifestyle improvement
We believe that the success of the rehab treatment is only visible years down the road. The fact that you've managed to go through the rehab successfully tells us nothing. We only care about how the experience will change you, as a person. Our mission is to help you realize why addiction is so dangerous, how it destroys the lives of those around you, and how it can ruin your chances at a normal life.
Is there a cure for addiction?
No, there is none. Not in the same way you have for other health problems, like flu, for instance. No magic pill will solve your problem. That doesn't mean that addiction is untreatable. At our addiction treatment center in Maui, we have changed people's lives for good, proving that the rehab program works.
Although at its core, substance addiction is an incurable disorder, you can treat it effectively and ultimately eliminate its symptoms and manifestations. The only problem you'll be having is the risk of relapse. Our outpatient rehab program will change that. Whether you choose the 60-day or the 90-day program, the benefits will become visible fast.
During the treatment, you will participate in group meetings and counseling sessions in the presence of an expert guiding the process. The goal is simple – identify the triggers of addiction, eliminate them, and proceed to make plans for the future.
Choosing an addiction treatment center
Finding the right rehab facility is critical for the success of the rehabilitation program. To make sure that you will be in good hands, you must seek a high-end facility that offers:
Advanced rehab and recovery support
Top treatments and programs
Competent and friendly staff
Experience and professionalism
Our 12 bed facility is an intimate, nurturing and serene space with three houses on property, ideally suited for men and women over the age of 18, whether they be residents of Hawaii, the Mainland, or other countries. We offer a special kamaaina rate to residents of the Hawaiian Islands.
At Maui Recovery, we welcome, nurture, and care for individuals and families through their journey of recovery by empowering their restoration & healing from addiction. We provide dynamic programs that address the Whole Self, transforming a shame core to a love core and cultivating meaningful human connection, intimacy, and purposeful living.
Our addiction treatment center in Maui covers all these aspects, providing you with the best services in the field. If you're interested in finding details about our program, visit us on our contact page today! At Maui Recovery, we support people's right to a second chance. You only have one life – make it count!
Error: Contact form not found.